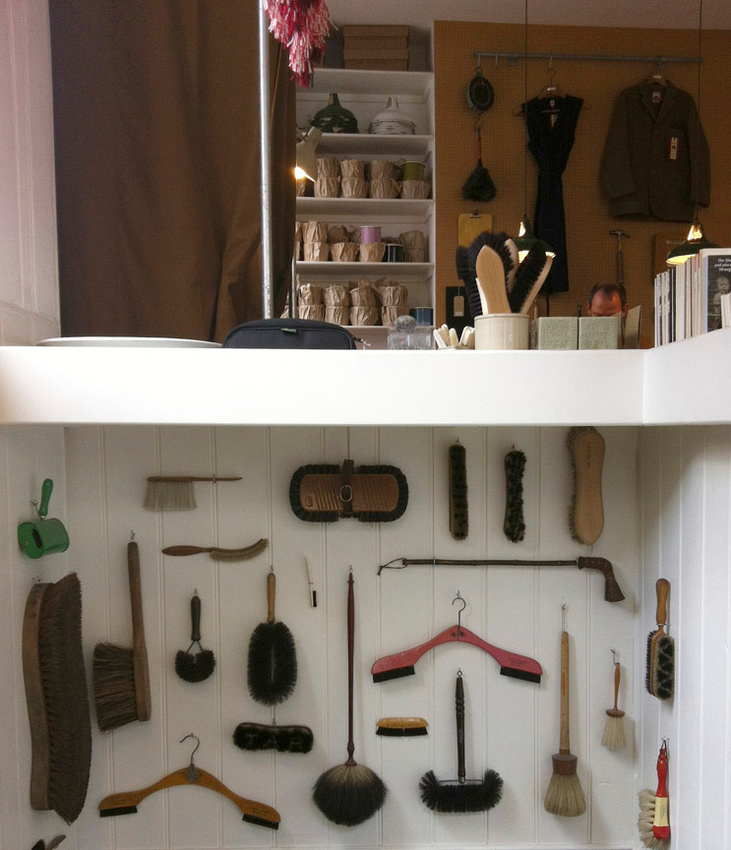 I finally made a pilgrimage to a shop I have wanted to visit for years.
Labour & Wait
. I got a crush on their brush collection (of course these aren't for sale). They had plenty of other brishes for sale though and many more perfect, well made utilitarian household objects. I mean...they sell pencils! That makes me happy just alone, but so much more wonderful stuff there.
Take a look at their website
. I bought two perfect cotton handkerchiefs. I like cotton better that silk to wear on my head when I shoot (silk just slips right off).
I was actually in Shoreditch to do my first radio interview for
Present Radio
. It airs this Sunday. (
Present
is a really great mens shop, btw. You should check them out too! covetable stuff!) I had a wonderful time chatting with Grace about my musical leanings and working on Handcrafted Modern and how they two are so very inextricably linked for me. Have a listen if you feel like it. I'll post a link after it airs.