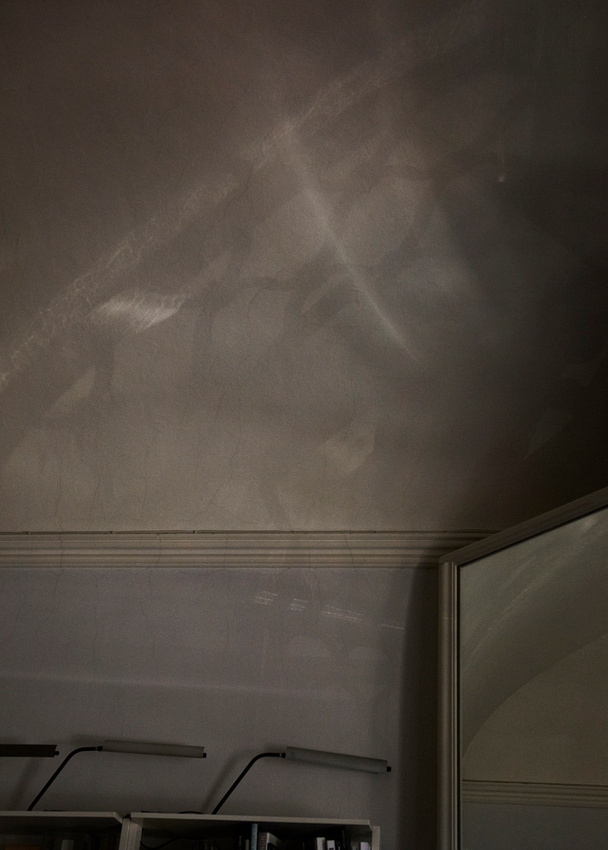 Today was one of those days where life felt sublime. I shot
Achille Castiglione's Studio
for the new book. On the cab ride over this morning I was so excited I was spontaneously giggling in the back of the taxi. (The driver was not so amused.) I wish I could show you everything (I tweeted a couple, so sign up for that and see @lwillphoto ), but I definitely wanted to share these with you all. I spent a lot of time looking up because there were glorious things going on with the light on the ceiling. Isn't it just beautiful?!?! These reflections kept dancing around all day.
In the back room I couldn't help myself, I just had to lay down on the floor under the
Taraxacum light
. I had wanted to do this since I went on the studio tour during the Salone a couple of weeks ago. Of course the tour was packed so I resisted, knowing I would get my chance. I just layed there and looked around. It is amazing how you see things differently when you lay down on the floor in a room. I noticed all the beautiful old hardware underneath the desks and marveled at just how much they have stored to the ceiling. I also got a splinter in my jeans from the floor, but no one said there were no hazards to this kind of behaviour. Soooo worth it!
Tomorrow I head for Vienna!