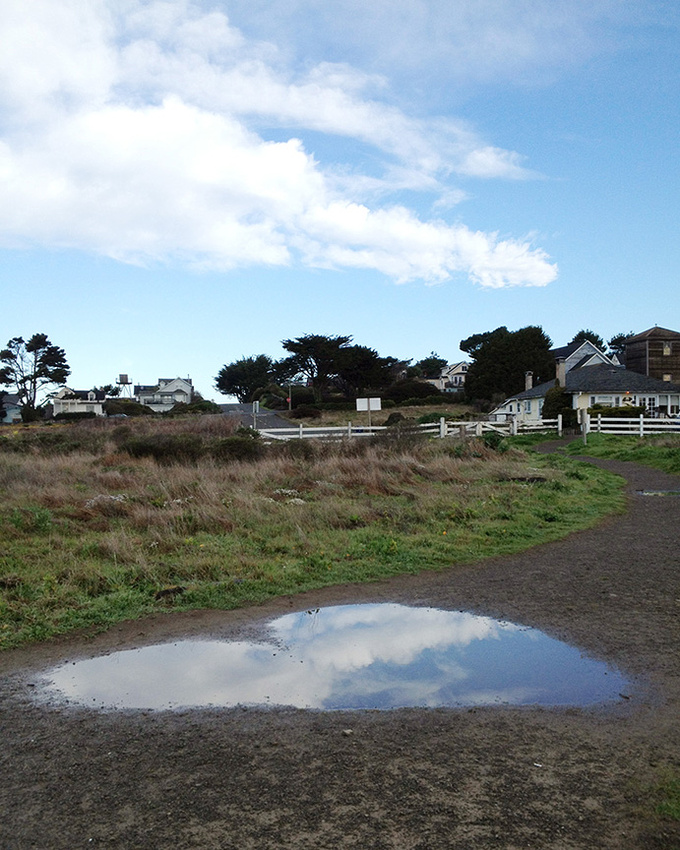 Well...one more of my beloved heart puddle for your Valentine's Day pleasure. I watched it swell with a bit of rain and then slowly fade during my time in Mendocino. When it wasn't there I would walk past where it would be and still see it in my mind and silently give it a wink.
Today I am just overwhelmed with the amazing support my Kickstarter has received so far. $11,000 in one week is so fantastic! Thank you so much to all my backers. But I still have a long way to go. So please check out my
Kickstarter
and if you love your copy of Handcrafted Modern, sign up to pre buy your copy of the next in the Handcrafted series - this one of all the European homes.
There is actually a
wonderful little interview with me and little film on Handcrafted Modern
on the new website
All Items Loaded
. I am loving this website. Enjoy it and Happy Valentine's Day! xxoo